I have a fairly simple mobile setup for HF through UHF. For HF I use the Yaesu FT-857D and the matching ATAS-120A antenna. For VHF/UHF I use a YaesuFTM-400DRX with a Diamond NR770NMB. It's a very basic setup and works extremely well.
Dash View
I tried various RAM style mounts but nothing got the radios in a position where I could easily reach them and they didn't obscure the AC controls. So I made my own.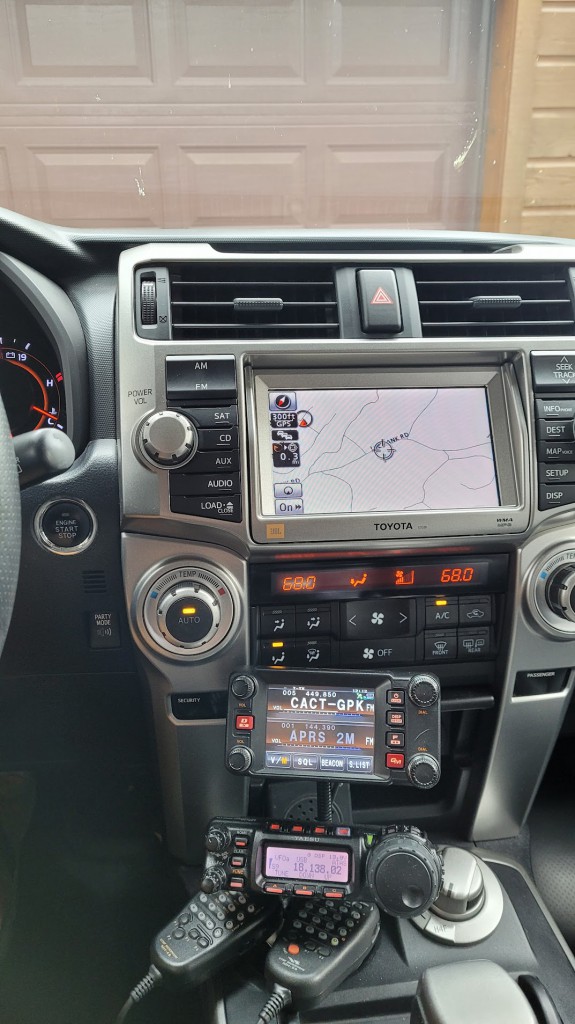 Rack Antenna
Diamond makes a great antenna. It's 5/8 over 5/8 at UHF and 1/2 wave at VHF. Highly recommend it. It also folds over so I can garage park without unscrewing it each time.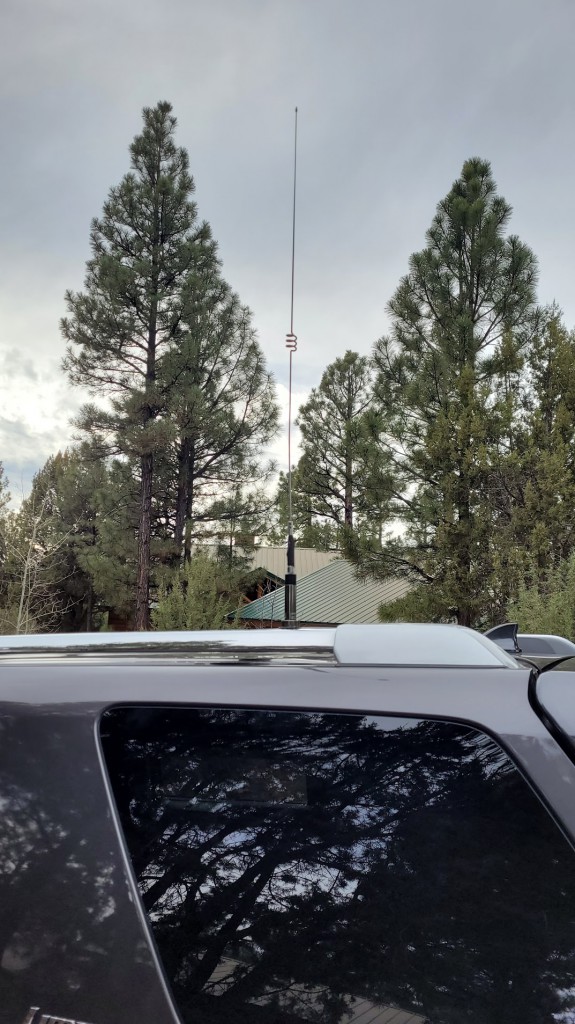 ATAS-120A
I don't do much HF but my setup works well. When I do have long drives it sure breaks up the monotony to do some rag chewing. A lot of people tell me it should be mounted higher. Nope. With the current setup I get good reports and most importantly… It goes into the garage without having to remote the antenna. That's key!