To escape the heat of Phoenix my wife and I purchased a home in Show Low, AZ. We mostly use it during the summer months but it's also nice to visit during the winter. It's at 6500′ elevation so it's a lot cooler than Phoenix.
I have not yet put up a big station at this location. Currently the shack consists of an Icom IC-7300, Yaesu FT-8800, power supply, laptop, and various HT's.
Show Low Shack Pics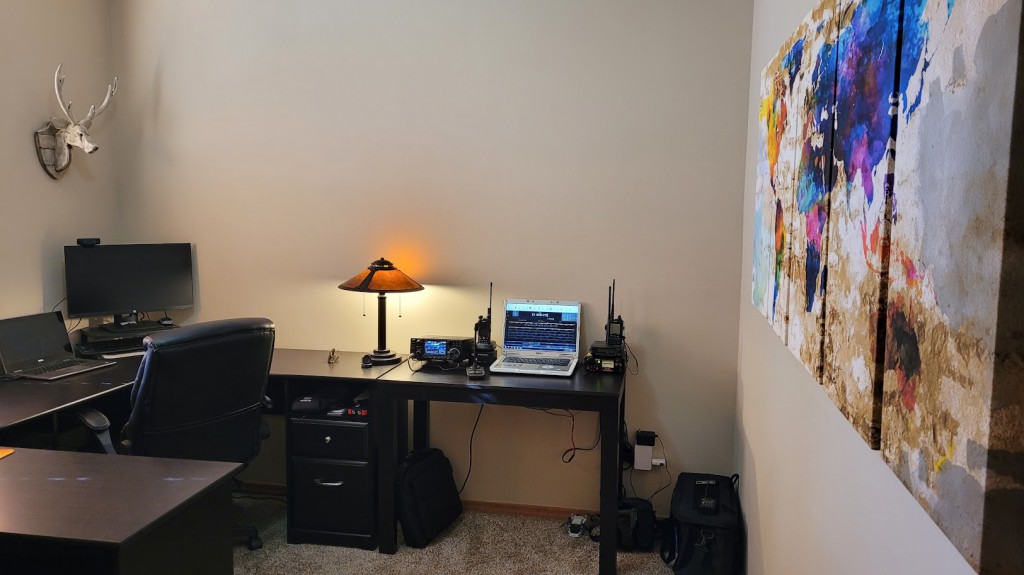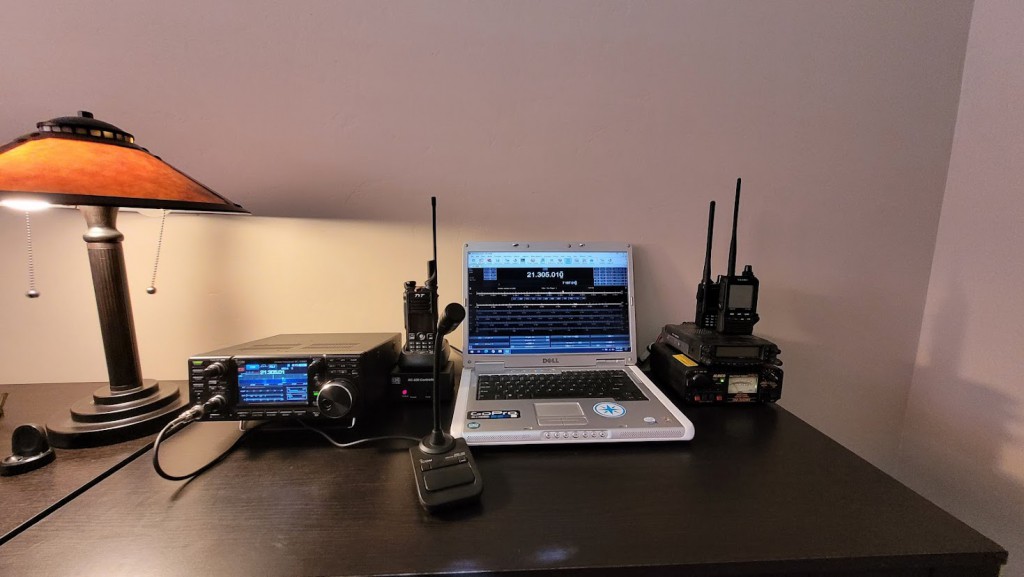 The Antenna is a simple wire-up-a-tree with a few buried ground radials. It' about 33′ in height. I have an auto-tuner at the base to get me on 10-40.